LG Electronics presents for the first time in Greece the LG Styler, a steam closet designed if you want fresh and clean clothes immediately, in the comfort of your own home, saving time and money.
The care of suits, jumpers dresses, leather garments, coats, and other clothes that are difficult to wash is now quick and simple. All it takes is the press of the button on the cycle you select. No more worrying about how to clean teddy bears, leather gloves, hats, or pillows, you can just place them on the versatile rails of LG Styler and it will do all the work for you. Upgrade how you care for your clothes and other items in your home!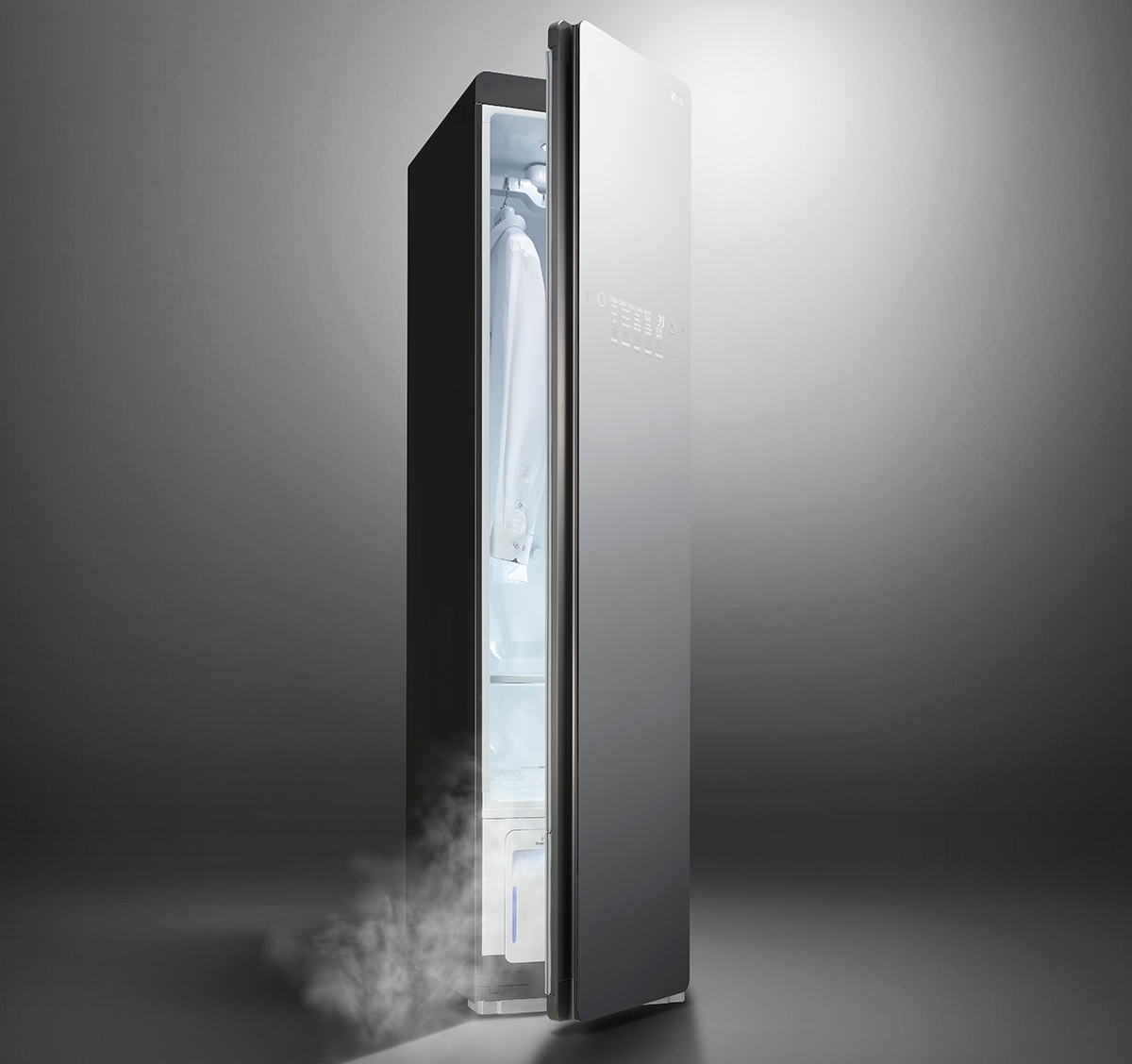 The power of steam
The LG Styler uses TrueSteam technology to penetrate the fabric for effective cleaning and disinfection, reducing allergens and bacteria by 99.9%. It protects your health, as cleaning takes place with the power of steam, without the use of chemicals and other harmful substances.
At the same time, it gently dries clothes that require special care at low temperatures, faster, protecting them from wear and shrinking caused by heat. The LG Styler has a movable hanger that shifts to the left and right 220 times a minute, to keep your clothes in good condition.
Furthermore, it has a press for perfect creasing and fewer wrinkles in your favourite trousers. The LG Styler's internal deodorizer removes smells and imbues your clothes with a better smell and sense of freshness in just a few minutes. The Styler's portable water container provides clean water for LG's TrueSteam. installation should not worry you at all, as it offers easy access for supply and drainage.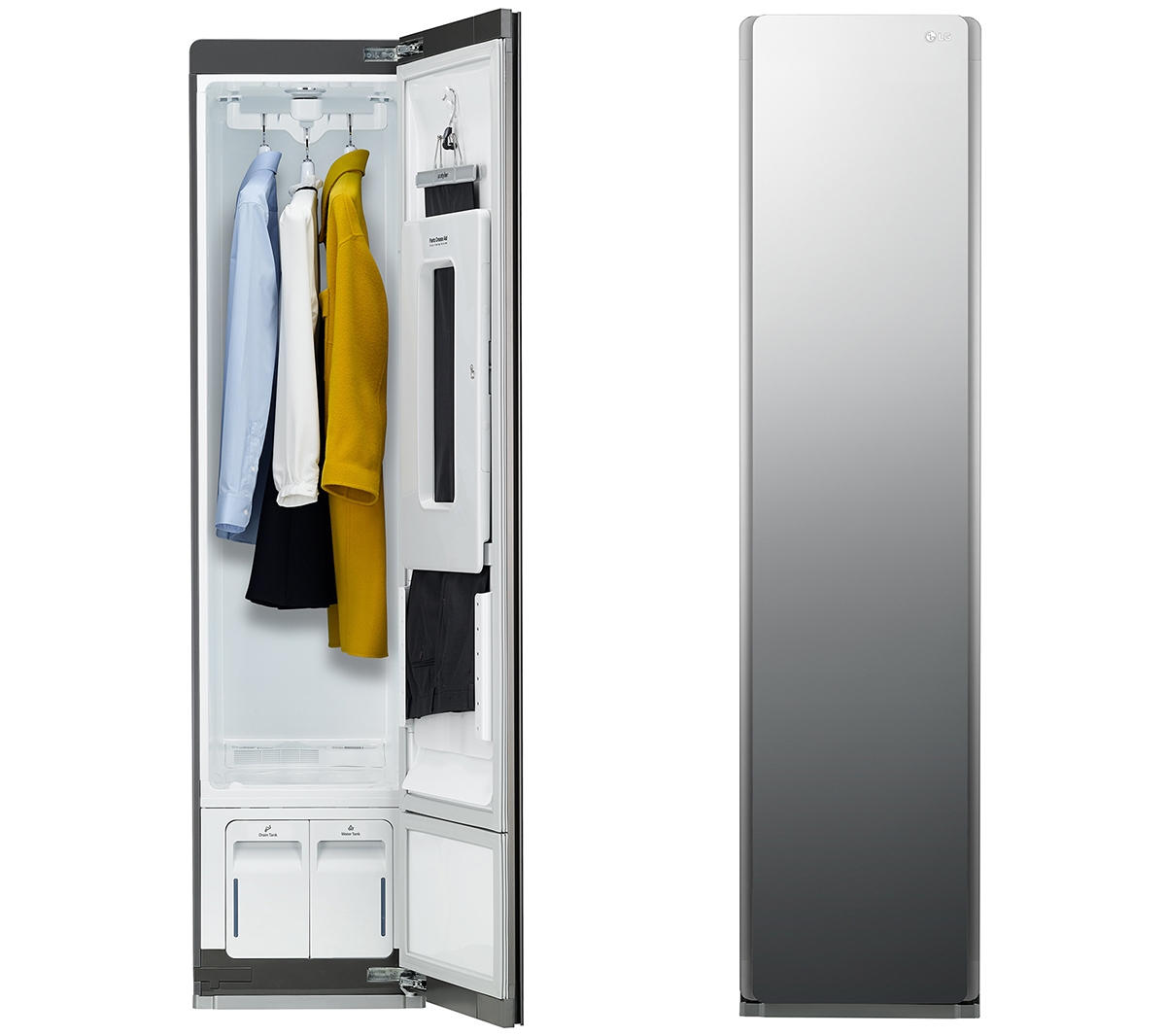 High technology and aesthetics
The unique design of the LG Styler will definitely excite you. It has a mirror on the front, making it stylish and useful at the same time, as you can try on and check out the clothes you just freshened up.
Also, through the SmartThinQ technology, you can monitor the clothes in the Styler from anywhere and control energy consumption and download additional care cycles. When your clothes are ready, the system will notify you via WiFi. The Styler has unique and high performance characteristics and is the perfect addition to your personal space.