Technology evolves to empower all people to live a better life, and this can be seen in the innovations and new products presented by large and small tech companies at CES 2021, to improve the life of people with disabilities. We recorded them and are presenting them to you, because we are all equal in our needs and should be equal in technology. Awareness and incentives to provide equal opportunities to people with disabilities led tech companies to find even more ways for technology to be accessible to all, especially to people with disabilities.
Thus, all existing or upcoming innovations, such as, among other things, text reading or writing devices and software, hearing aids or robotics products, are designed according to accessibility.
In this article we will look at some of the most important innovations presented at CES 2021.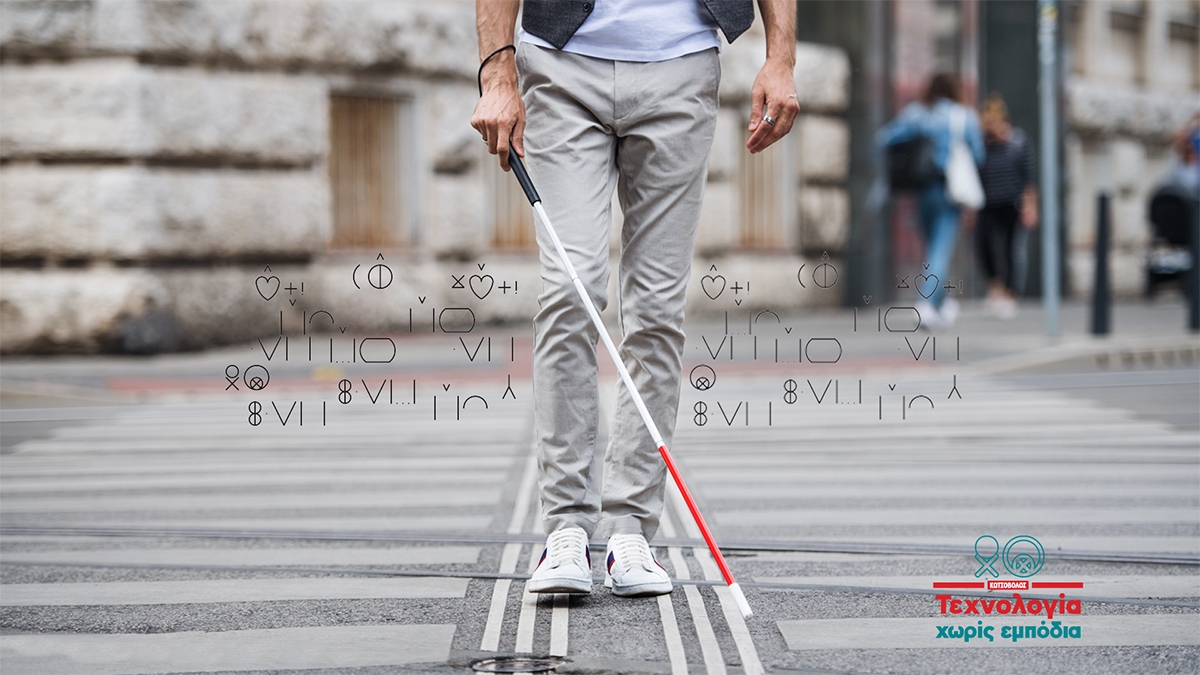 Apps supporting people with visual impairments
Aware app
Smartphones have evolved into a valuable aid in our daily life. It is no surprise that they can now help users who are blind or have visual impairments navigate their environment safely. The updated version of Aware by Sensible Innovations offers detailed descriptive navigation for users with visual impairment, who can place their phone in their pocket and listen to the audio indications as they move. Users use their mobile phone's microphone to send their destination by voice command, and the application will inform them when they have reached their destination. Aware also provides an audio description of locations, such as, e.g. the layout of a store. It is already available for iOS and will soon also be available for Android.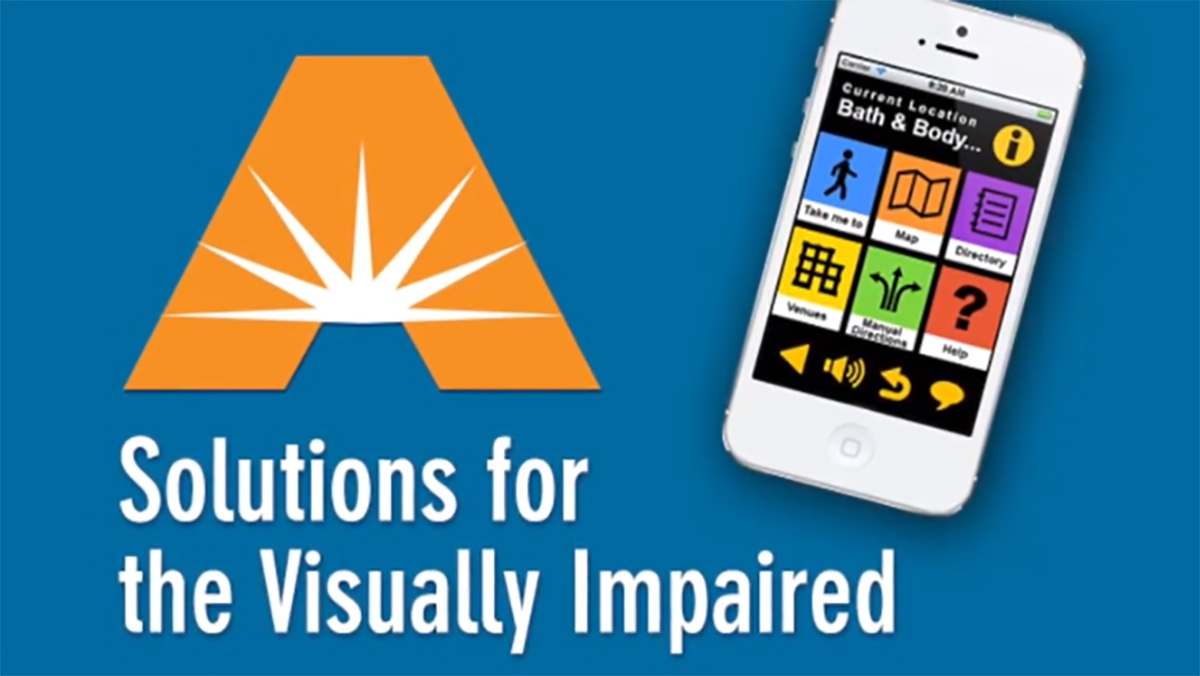 GoodMaps Inc.
This is the latest version of GoodMaps Explore, a navigation application for smartphones that charts the inside of buildings. The application can help those with visual impairment or who suffer from memory loss. It also provides useful guidance operations for users, as well as useful emergency information that rescuers from emergency services can access.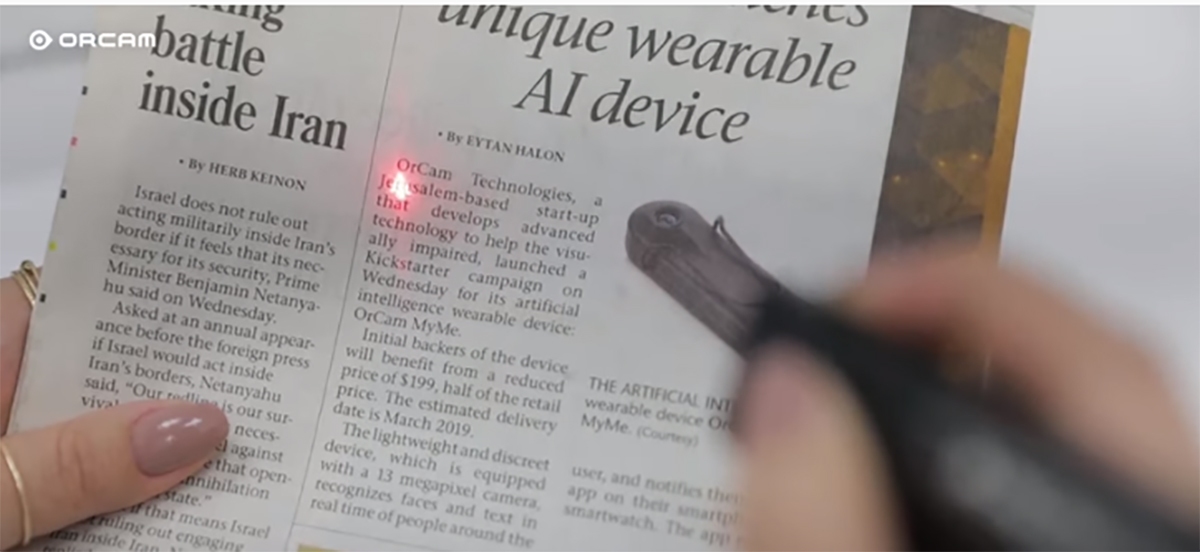 OrCam Read
OrCam Read is a portable device with an embedded smart camera that can "read" text unimpeded, from any printed surface or digital screen. This is a handheld device. It utilises OCR (optical character recognition) technology with a high recognition index and Bluetooth connectivity to connect to Bluetooth speakers or headphones.
It operates similarly to a presenter device: the user scans the text and the device turns it into sound. It is ideal for users with visual impairment, reading difficulties, or learning difficulties. This way, they will use their time more efficiently and read better, faster, and more easily.

Mantis Q40
Mantis Q40 is a QWERTY wireless Bluethooth keyboard with an embedded Braille monitor. This allows users who are blind (or visually impaired) to take advantage of the ease offered by a "traditional" keyboard, while utilising a Braille device at the same time. As they type, the monitor at the bottom immediately displays the data in Braille. This way, it also functions as a screen reader programme.
The device can connect to a maximum of five different gadgets, via Bluetooth, at the same time, while it also includes a USB connection. It is compatible with Mac, PC, and iOS devices, while Android and Chromebook support will soon be added.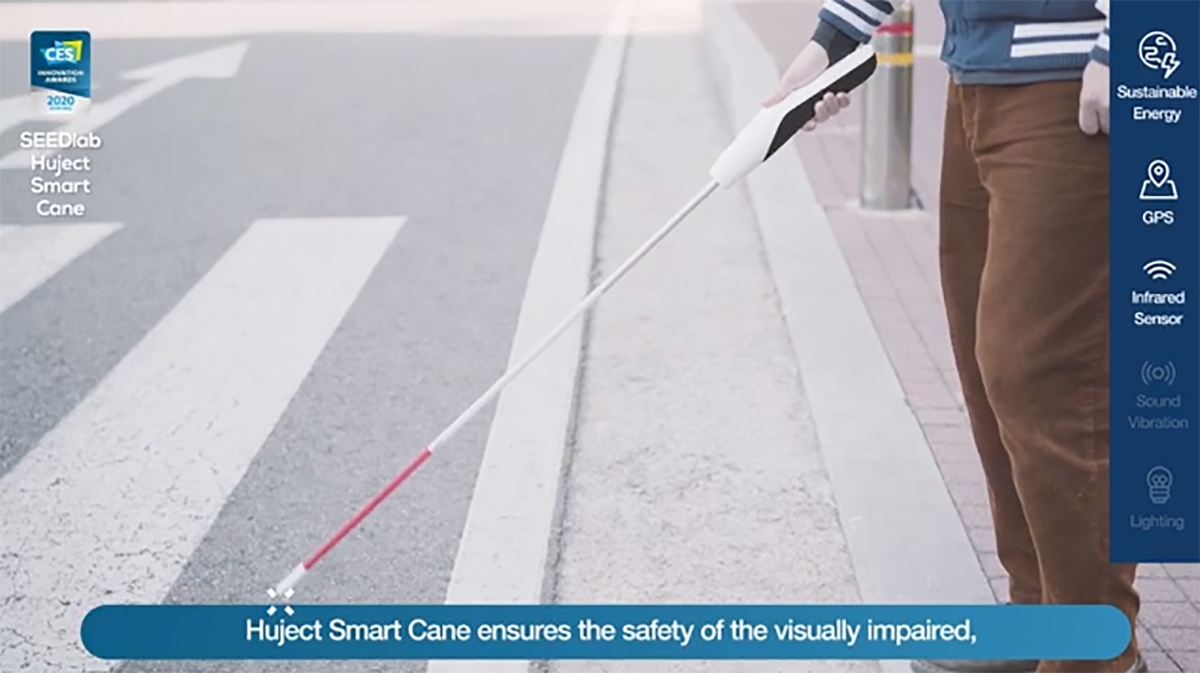 Huject Smart Cane
The Huject Smart Cane is a smart white cane for the blind, which received an honorary innovation award at last year's expo. Through infrared sensors it "understands" distances, identifies obstacles during motion, and sends an audio message and vibrations to the user's mobile phone. It analyses the distance using the user's feet and sends the data to the smartphone. It also has a navigation system via GPS for safer guidance.
At the same time, the LED lighting on the cane lets other people know where the user is, to avoid accidents. All notifications are sent to the user and to their guardians/carers via a mobile app, immediately notifying them if the user is in the wrong location or is lost. Furthermore, it can also be used to send emergency notifications to people who are near the blind person, in case of dangerous situations. This adds another layer of security.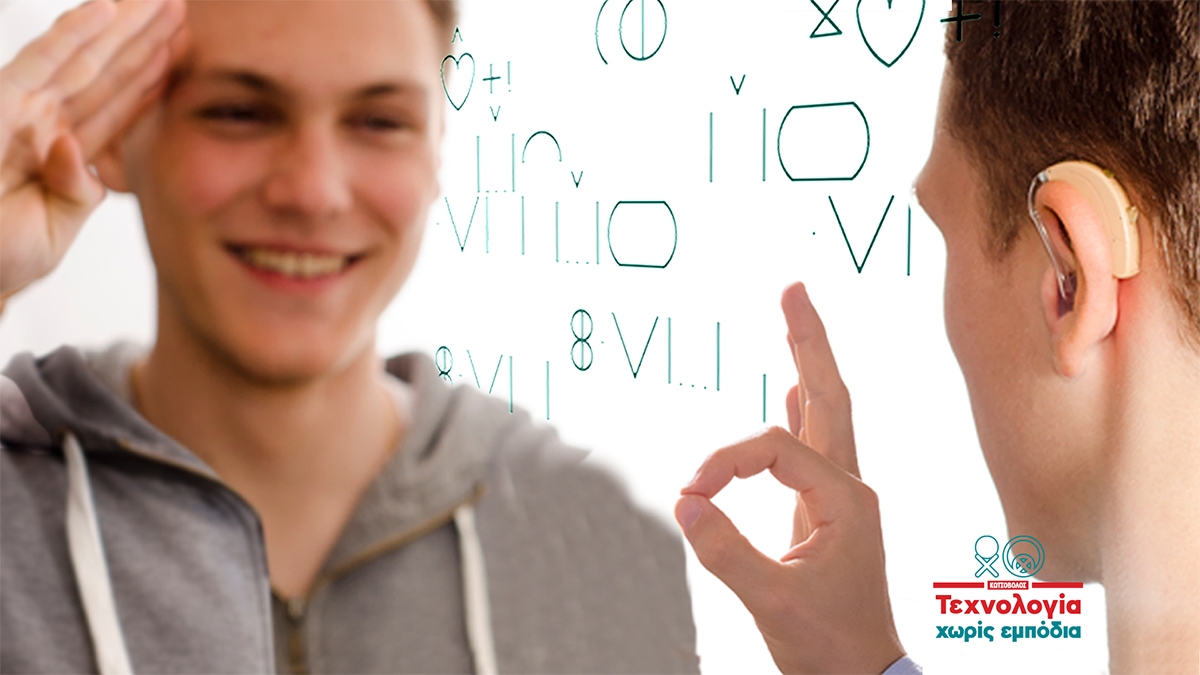 Artificial intelligence for people with hearing disabilities
Livio Edge AI
The Livio Edge AI hearing aids by Starkey use an advanced artificial intelligence system for automatically adapting volume levels, depending on the user's needs, such as automatically adjusting hearing volume during a conversation in an area/ space with high levels of noise. It should be noted that the device also takes into account hearing difficulties that are caused by the use of masks and social distancing.
Oticon
Oticon uses a mathematical model (artificial neuron network) based on artificial intelligence and mimics the way in which the human brain processes data. According to the company, it can recognise up to 12 million real sounds. That allows the device to offer a more natural and balanced representation of sounds, and it can process speech in noisy environments, like the human brain does.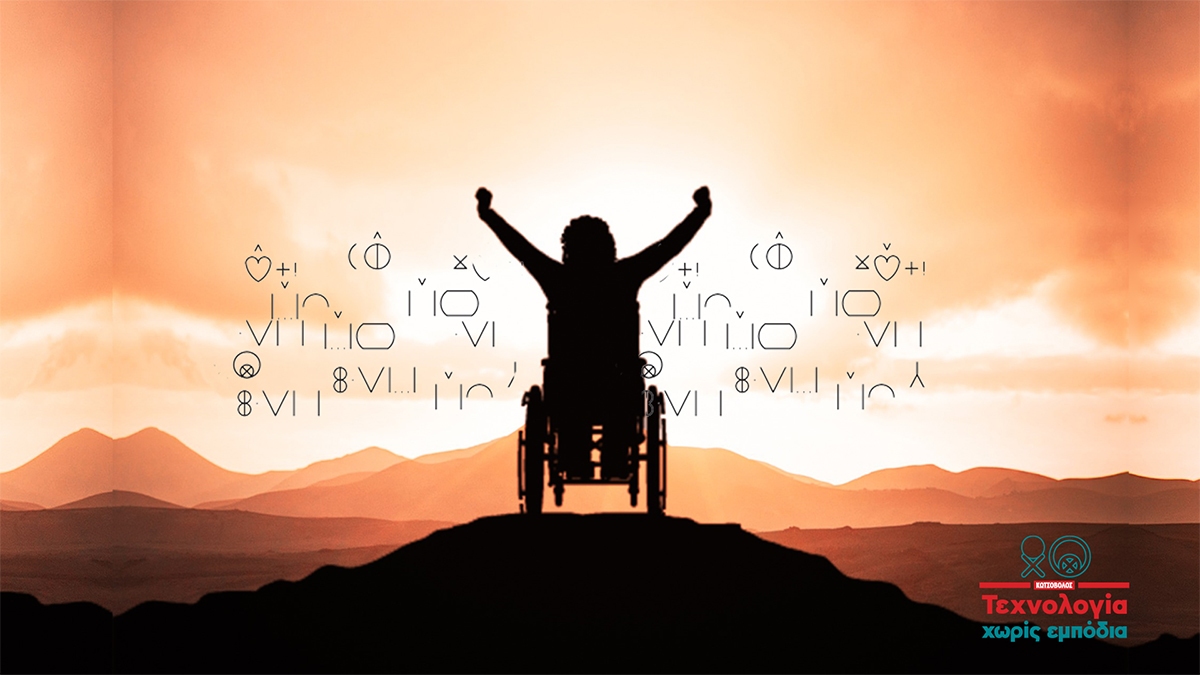 Greater accessibility through robotics technology
Archelis
Archelis, created by the Japanese company with the same name, is an exoskeleton chair that allows users to rest/ sit, while standing. The mechanical parts are placed on the user's legs and redistribute the body weight for a more comfortable posture. This device is ideal for people with mobility/ orthopaedic problems, as well as for people who spend a lot of time standing up. It is only available for industrial environments or for employees who stand for long periods of time. However, in the future there are plans to adapt the technology for other markets; perhaps the markets of rehabilitation and physiotherapy.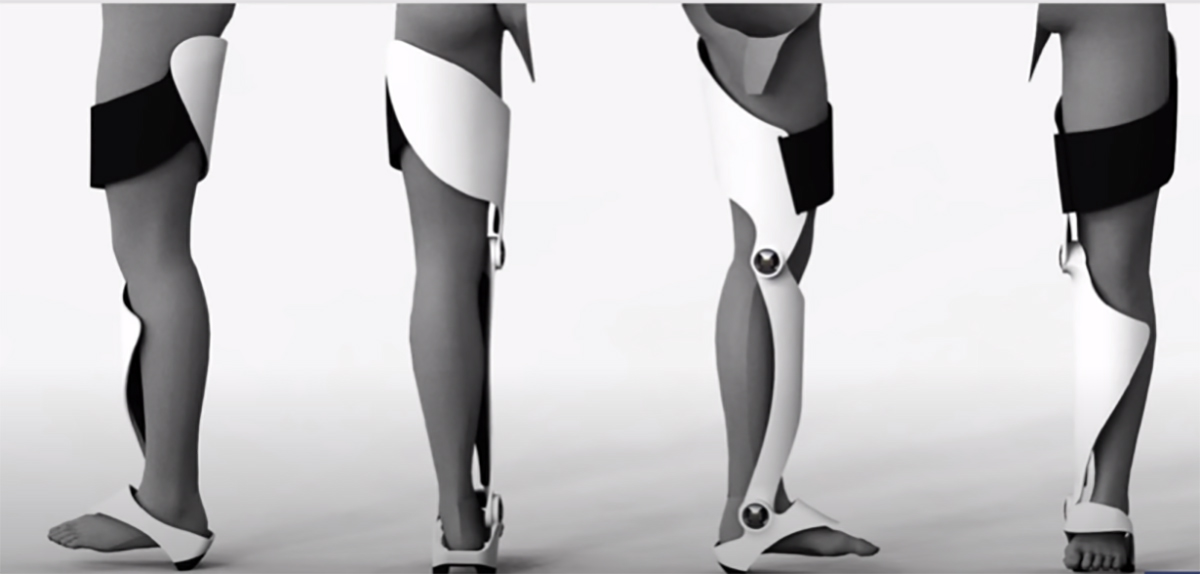 Blue Frog Robotics
In 2015 we saw the first smart robot assistant that emulates human emotions. Blue Frog Robotics is back with the most recent, fully updated iteration at this year's CES. It is designed to adapt and learn various chores around the house, and also to provide company at home. Especially as regards the latter, the new version of Blue Frog Robotics is much more effective at emulating human emotions. These features make it the ideal partner-assistant for the elderly and children with disabilities.