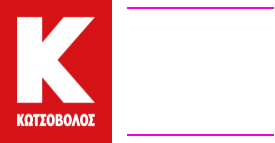 In a journey towards self-evolution, as well as innovation and growth of the Retail industry in general, Kotsovolos, in collaboration with Endeavor, supports an integrated acceleration and support program, for promising start-ups with a growth perspective, that operate in the retail and e-commerce sector.

Guidance, practical application, networking and possible collaborations are just a few benefits for companies that join the program.
ENDEAVOR & KOTSOVOLOS
Endeavor is a global organization, that selects and supports rapidly growing companies that can transform local economies, thus contributing to creating opportunities and the overall well-being of the entrepreneuship ecosystem.
Kotsovolos, part of the British Group Currys plc., is the largest electronic and electrical appliances retailer in Greece. Technological evolution and innovation stand at the core of the company's business model, actively contributing to the growth of the entire retail sector.
What is the result of this partnership?
RISE UP INNOVATION PROGRAM
A groundbreaking program, that unites the promising Tech-Retail businesses within the EMEA-zone and connects them with leading investors and brands. The goal? To empower them, so that they can grow faster and unlock new opportunities and ideas in the Retail sector.
---
SUPPORT PILLARS
PROGRAM MENTORS
More than 250 world class CEOs, investors and industry-leading executives and business people that support Endeavor share their knowledge and experience, and provide the necessary guidance towards success. Indicative mentors:
PARTICIPATING COMPANIES
Dataviva builds a low-code platform, for the design and planning of retail orders and supply chains…
+ MORE

Hexa has created a global 3D visualization platform for e-commerce businesses. The idea started in 2015…
+ MORE

Leadoo aims to increase sales and marketing results, by creating a meaningful relationship between businesses and clients…
+ MORE

MishiPay prompts buyers to scan and pay for their purchases via their smartphone, instead of wasting valuable time …
+ MORE

Sensei offers acomprehensive service that empowers autonomous stores. Through an integrated system of cameras, sensors …
+ MORE

TEKMON transforms the way businesses create and develop digital solutions, for their frontline teams…
+ MORE